10 Top Father's Day Gift Ideas
Posted on 01 June 2016

Stuck on what to get Dad for Father's Day? 
Here are our top 10 picks to suit every Dad:
For the Working Dad
#1 Modern Snap Backpack: This snap button work bag is a modern and sturdy upgrade for dad to go to work with.
The Modern Snap Backpack by Everlane, $68
#2 Morning, Noon and Night Coffee: Nothing beats a perfect cup of java for every time of day from an early morning roast to a nighttime decaf.
 Morning, Noon and Night Coffee from uncommongoods, $17
For the Funny Dad
#3 Fridge Locker: Dad will never have to worry about his snacks going missing with this handy fridge locker for his evening treat.
The Original Fridge Locker by Locker Brand Inc., $19.95
For the Cooking and Grilling Dad
#4 Folding BBQ Multi-Tool: This multi-faceted grilling tool is a handy addition for dad's next round on the barbecue.
 Folding BBQ MultiTool from Restoration Hardware, $17
#5 One Stop Chop Cutting Board: It can get hectic in the kitchen but this extendable 3-compartment chopping board will help dad to stay organized during meal prep.
For the Tech-Saavy Dad
#6 Grip-Strip: Never let your phone slip away with this phone holding device that can grip onto any shaped surface.
 Grip Strip by Firebox, $18
For the Adventurous Dad
#7 Super Mica Jacket: This lightweight outdoor jacket is perfect for rain or shine for all of Dad's next outdoor excursions.
For the Stylish Dad
#8 Bamboo Basic Tees: Restock his basics with these super comfortable bamboo v-neck tees. They will definitely become a staple of his wardrobe!
Men's Huron V Neck Tees by LNBF , $39.99
For the Musical Dad
#9 Subwoofer Speakers: These crowdpleasing speakers are known for their extra clear sound and sleek design.
Speakers by Harmon Kardon, $239.55
For the Best Dad Ever
#10 Personalized Photo Mug: Put a smile on Dad's face when he drinks his morning cup of jo! Personalize a mug with meaningful photos and momentos.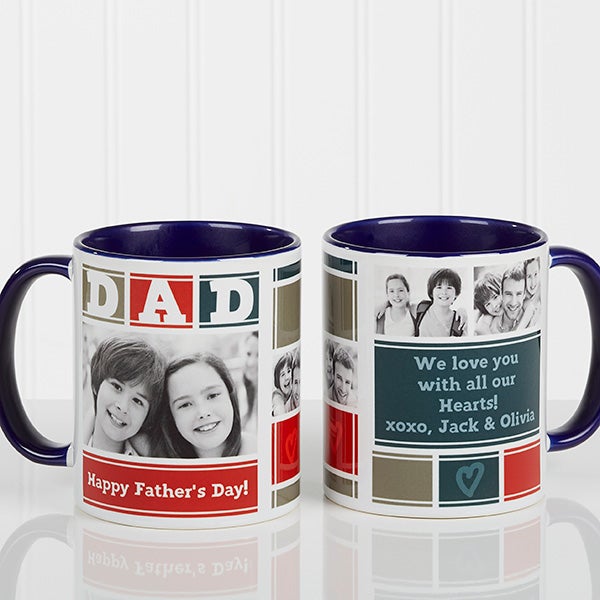 Personalized Mug from www.personalizationmall.com/, $10.95